From seed to table, consumers expect us to produce our crops in the most environmentally friendly way possible. We stand by our commitment to protect the environment we live and work in. We periodically reevaluate our business practices and research opportunities to minimize our environmental impact.
Reducing our Carbon Footprint
As a contributor to the EPA's Greenhouse Gas Reporting Program (GHGRP), we require every facility meet all Tier 4 standards for emission reductions in agriculture equipment. As a result, we have reduced the number of harvesters needed, and the farmers with whom we contract take proactive steps with no-till planting practices.
We have more than twenty frozen rail cars (Cryotrans) to ensure the most efficient movement of frozen product possible, and shelf-stable product is also moved by rail whenever possible.
Striving to Drive Greener
We recently leased nine natural gas tractor trailers and instituted a Midwest fleet which replaced over 1 million miles of driving previously serviced by diesel trucks. Natural gas is currently the cleanest fuel available for long haul trucking operations.
As part of our dedication to driving green, we have replaced our complete fleet of 28 tractor trailers in the Western fleet with new state-of-the-art 2016 tractors. The 2016 Freightliner Cascadia Evolution tractors have aero dynamic bumpers, mirrors, side tank skirts, cab extenders, top of cab air deflectors, as well as the DD15 Detroit engine and all Detroit running gear. Another environmental feature is a Teflon plate on the fifth wheel connection, eliminating the need for grease. We have also installed APUs (auxiliary power units) to eliminate unnecessary tractor idling.

More Efficient Water Usage
Seneca understands that water is a valuable resource and needs to be protected. Our grower partners are taking proactive measures in reducing water usage by converting nearly all high-pressure irrigation systems to low-pressure for less evapotranspiration and energy use. Several of our growers are also using soil probes to reduce water use.
As an incentive to reduce water usage and recycle wastewater for manufacturing and agricultural irrigation, Seneca rewards plants that lower water usage on an annual basis. Installation of a water management system and reverse osmosis units allows us to send unused production water to irrigation and reduce energy costs by increasing the efficiency of steam generation.
Attention to Detail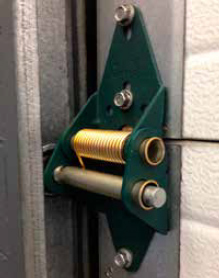 We know there's always room for improvement, so we have practices in place to continuously review and look for new opportunities to improve our efficiency. Our green hinge systems have greatly reduced the amount of heat lost to the atmosphere on our warehouse doors by effectively holding the doors tighter and creating a good seal that reduces our natural gas consumption.
Our warehouses have zoned occupancy sensors to reduce the amount of time lights are on in any particular area. We currently have 8.7 million Sq. Ft. under energy efficient lighting, including offices, production and warehouses.
During 2016 we saved $330,000 by implementing energy savings projects in our facilities.
Environmental Achievements & Awards
Anaerobic digesters installed at facilities in Montgomery, MN and Janesville, WI
31% less water usage per case
32% less generated waste per case
Yakima, WA facility: 100% wastewater compliance from City of Yakima (2013-2015)
Montgomery, MN & Blue Earth, MN facilities: Certificate of Commendation for outstanding operation of a waste water facility (2014 & 2015)